Plants of Seasonal Interest
From our database of over 2,000 plants, or search by...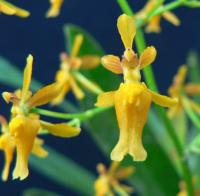 No one really knows how many species of Orchids grow in the wild around the world, but estimates vary from 6,000 to 10,000, making it a family with more flowering species than any other.

What does Stamen mean ?

Why not check out our glossary section to find what this term means and many others like it.
Love gardening and plants? Why not visit:
On:
Sun Rise: 06:58 - Sun Set: 18:43
---