Plants of Seasonal Interest
From our database of over 2,000 plants, or search by...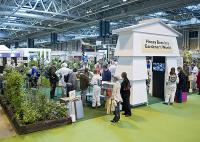 This year's show had 350 exhibitors, over 45 RHS features and gardens and 5 theatres offering a variety of gardening advice, making it the ideal day out for any keen gardener.

What does Green Manure mean ?

Why not check out our glossary section to find what this term means and many others like it.
Love gardening and plants? Why not visit:
On: 01 Jan 1970
Sun Rise: 04:38 - Sun Set: 21:30
---
The Garden Plant Series

5 stars - A collection of books that are amongst the best when identifying and building up knowledge of a huge range of plants.

Read our review...